Potassium Citrate in soluble powder – format of 500 g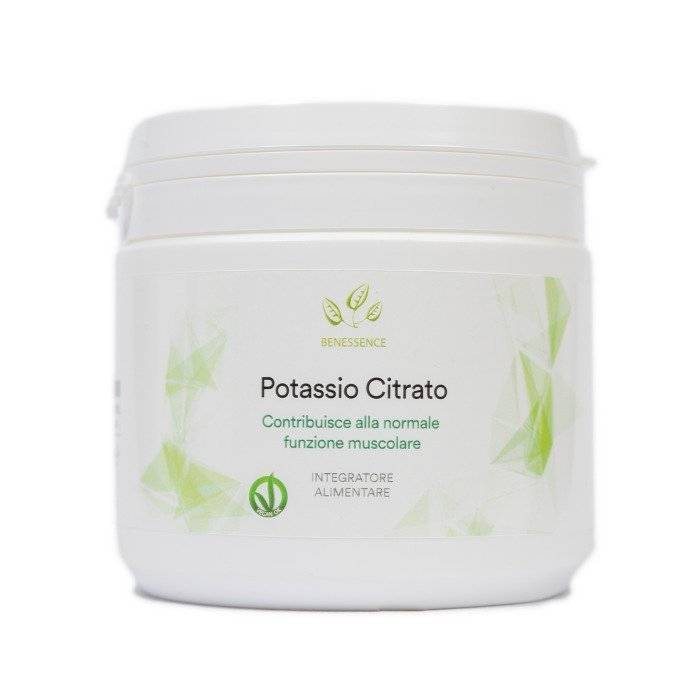 Potassium is an electrolyte and is found mainly inside the cells of our body, allowing them to function normally.
As such, it is necessary for:
Proper muscle functioning, preventing muscle spasms and cramps.

Maintaining good blood pressure.

To the normal functioning of the nervous system.
In addition, Potassium has an action Anti-fatigue and helps keep it correct Water-saline balance of our body. Restoring this balance is especially important following events related to excessive loss of body fluids (eg: following food poisoning, gastrointestinal problems or during the summer)
Quality and Benefits
– SUITABLE FOR SPORTS: Whenever we perform physical activity, through sweating we lose mineral salts, which are important for electrolyte balance. For this reason it is important to rehydrate the body and restore this balance, in order to counteract tiredness and fatigue more quickly.
It can be taken by the whole family *, does not contain gluten and is certified VeganOk .
* Do not administer under 3 years of age.
In the package there is a measuring cup.
Our standards