Magnesium Citrate in soluble powder, formed by 500 g.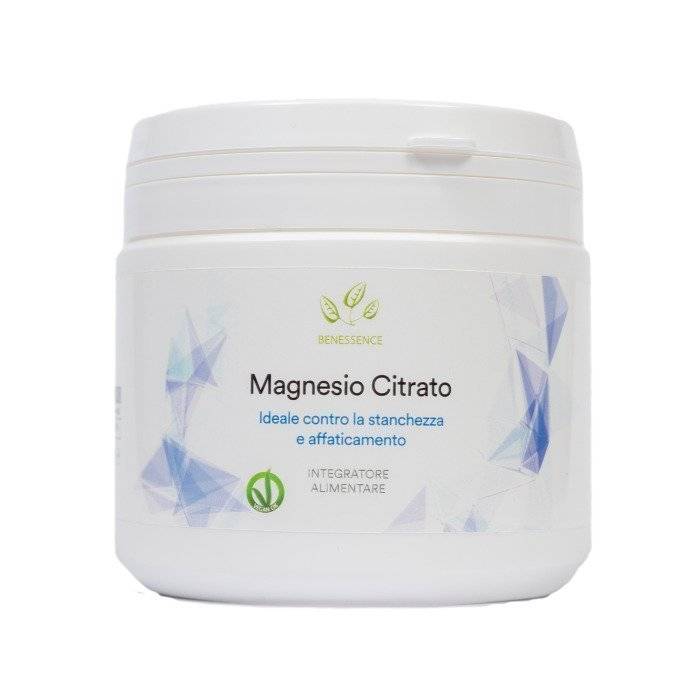 Magnesium is an electrolyte and is one of the most abundant elements in our body. Involved in more than 300 cellular reactions , it is essential for the correct functioning of all the devices.
The Magnesium requirement it varies by age and gender, but is particularly high during pregnancy.
What is it for?
It is necessary to the

carrying out metabolic functions

, or the mechanisms that allow the production of energy and macromolecules essential to life (proteins, lipids up to the DNA itself).
Contributes to

functioning of muscles and nerves.

Promotes growth and

maintenance of bones and teeth.
Benefits of Magnesium
The assimilation of some minerals, including phosphorus, calcium and potassium, depends on magnesium. In addition, it also influences the absorption of all B vitamins, Vitamin C and Vitamin E.
Fundamental to counteract physical tiredness and fatigue, it can be taken by the whole family *, does not contain gluten and is VeganOk certified.
* Do not administer under 3 years of age.
In the package there is a measuring cup.
Our standards