Organic Baobab Fruit Pulp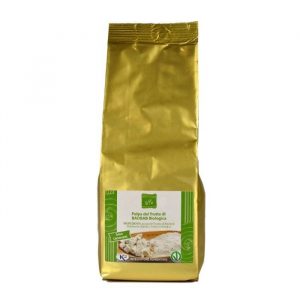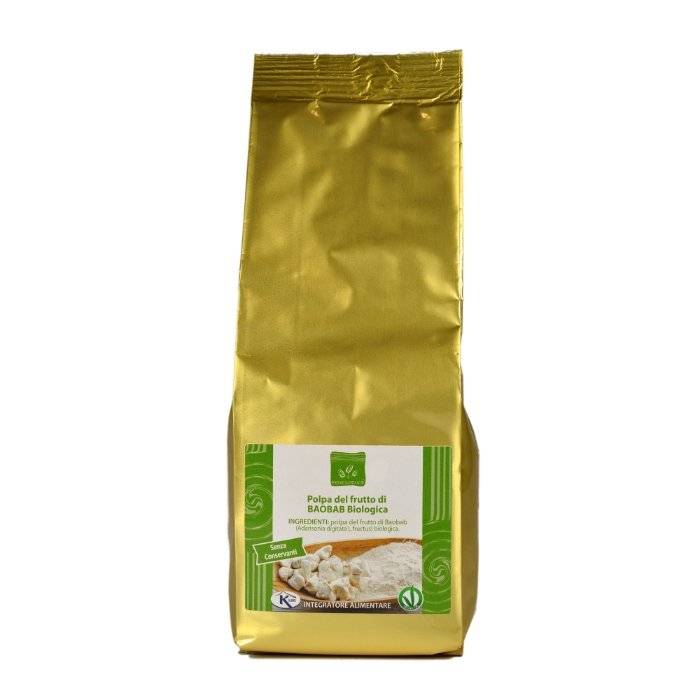 Organic product : 100% Baobab fruit pulp (Adansonia digitata L. fructus) from organic farming. – Format of 200 g.
Why hire it ? The baobab is an energizing fruit with a supporting and restorative action for the body. It helps to counteract menstrual and menopause disorders and improves joint function and the body's defenses.
Bowel regularity : Baobab is rich in fibers that stimulate peristalsis and produce positive effects on the gastrointestinal system.
Did you know that ? The pulp of the Baobab fruit is obtained from the tree native to central Africa known as the "tree of life", through a natural drying process. It is rich in fiber, lipids, ascorbic acid and has excellent copper, zinc, calcium and iron contents. The organic baobab pulp , it should be considered a supplement and not a food.
Our standards